Old Photos from Ethel, Attala County, MS

This was taken about 1909 and shows my grandfather, Emmett Ross Clifton, standing behind a group of other young men from Ethel.  Joe Collins, is in the center, and the photo was possibly shot near his cafe.  Maxwell Cook may, also, be one of the subjects but the others are unknown. 

Left, the family of Gene and Annie Kate Mitchell Bond, circa 1920.  My uncle Horace Bond is shown at his father's knee.  Above, a carefree group of young Ethel girls in a photo probably dating from the 1930's.  The group is believed to include Sally and Ellen Burchfield. 

Left to right:  My great aunt, Iley "Cricket" White Allen, circa 1929;  Samuel Isaiah White, my great-great-great grandfather, born in 1810.  The subject of the tintype on the right is unknown.

Anyone who can identify him or any others on this page is asked to please































Edward Hutchison














  Madison, MS
If you have an interest in the history and genealogy of Attala, Holmes, Madison, Leake,  or other central Mississippi counties, you are invited to visit these related web sites: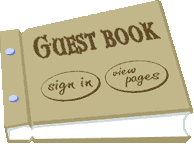 Last updated on: February 23, 2012