The following people have in common that once-upon-a-time they lived or visited in Syracuse or central New York.  Beyond that they are all friends of ours that we have lost contact with over the years since we moved to the South in 1983.  If they, or anyone who might know them, should find this message, we would very much appreciate being contacted. 

Tom King--worked for Smith-Corona in DeWitt and later moved to NJ

Andrew Haynes--police consultant who was originally from SC

Becky Lewis Kinsey--Syracuse University art student from Garden City

Claudia Smith--lived on Syracuse's east side before moving to CA

Wanda Huffman--attended grad school at SU during the early 1970's

Rosalie Raps--attended Nottingham HS, probably in the class of 1960

Margo Berwald--graduated from Onondaga Valley Academy c.1960

Rev. Branson and Betty Thurston--attended graduate school at SU

Beverly Hancock--once lived on F-M Road in Manlius

Audrey Lee--from Clarksdale, MS, visited CNY in the mid-1950's

Susan Peets--attended elementary school in Lyndon circa 1950

Dorothy Carter--worked for Blue Cross and lived in Elbridge

Jeanette Patsos Ackley--worked for the Kallet Shoppingtown Theatre

Gary and Sandy Sittler--hockey player from Ontario, Canada

Stanley and Helen Burzynski--acct. and usher at the War Memorial

Dave Lorenz--worked at the old Prosperity factory on Midler Ave.

Don Anderson--lived in DeWitt and was at Jamesville-DeWitt in 1959

Ron Huckabee--lived in Lyndon and att. J-D, probably class of 1961

Violet Flansburg--originally from Utica and lived in Syracuse circa 1970

Eula Tunnicliff--Education Dir. at DeWitt Community Church c. 1960

William Burns--salesman for Swift Meat Co., lived in Cicero in the 60's

Karla Ungewitter--worked for First Trust Bank in the mid-1960's

Jane Constable--lived in Watertown, married and moved West

Norman Gold--lived in Alpine Village apartments in DeWitt in the 1970's

Frank Roger Sharp--former librarian for the Syracuse newspapers

Rev. Edward and Donna Upton--from MS, attended grad school at SU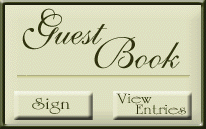 FINALLY  LOCATED

         Thanks for your help!!

Ed Kelley--formerly worked for First Trust bank and now lives in SC

Ron Denka--former magician, still living and working in CNY

Jim Nibe--former classmate at Jamesville-DeWitt now living in NC

Mike Smith--player for the old Syracuse Blazers, still living in CNY

Yves Belanger--hockey player from Baie Comeau, Quebec

Wayne Robinson--former Sheriff's Deputy, now living in Florida

Dick Gross--from Rochester and Liverpool, now living in SC

Marcia Squadrito--lived in Liverpool and ran a theater boxoffice agency

Peter Stein--managed the downtown Daws Drug Store in the mid-1950's

Mary Allen--pianist who attended Fayetteville-Manlius, class of  1960

Mark Meier--lived in DeWitt and attended Mohawk Valley Tech

Sally Siegel Garr--an art teacher who lived in Chittenango and Fulton

Marilyn Vail--lived in DeWitt and attended Jamesville-DeWitt HS

Rosalie Raps--attended Nottingham HS, probably in the class of 1960

Virginia Walker--from TN, a civilian employee of the USAF

Cynthia Francis--lived on Maple Street and attended Syracuse Univ.

Terry Moran--St. Lawrence grad who also played for the Blazers

Terry Marshall--Blazers hockey player from Brandon, Manitoba

This page was last updated on: February 23, 2012
Edward and Jean King Hutchison, Madison, MS