MOSES DEWITT ELEMENTARY SCHOOL

JAMESVILLE ROAD, DEWITT, NY

The list above is taken from the sixth grade graduation program dated June 18, 1953.  Like most other members of the class of '53, I went on to graduate from Jamesville-DeWitt High School in 1959.  I later attended Syracuse University and lived in CNY until 1983.  I live now in Madison, MS, where I am in private practice as a psychotherapist.

Despite moving from the area, I have managed to maintain contact with some of my old classmates.  But, of course, over the decades, others have passed away or simply become "lost."  It is in the hope of  re-establishing contact with these lost classmates that  this site has been created.  If any of them--or their friends or family--should come across this page, they are encouraged to click here to contact me by email.














    Edward Hutchison














        Madison, MS





























UPDATE ON SOME CLASS MEMBERS

What follows has been largely extracted from memory and should not be taken as scriptural:  Marty Belkowitz is now a physician in the Syracuse area...William "Skip" Eberhardt is a restaurateur in Skaneateles...Don Boyd earned a doctorate from Harvard and teaches chemistry at Purdue...Chris Gillam (nee Giouhlameti) is an attorney living in the Silicon Valley...Paul Ivory is a museum curator in New England...Lynn Hutton lives in Syracuse and is in the insurance business...my brother, John Hutchison, is a banker and lives in Tallahassee...Gary Truax is retired from Carrier and lives north of Syracuse...Jean Hood until recently was operating a farm and historic inn in Stow, MA...Ruth Dickey is a homemaker living in Syracuse...Janet Rice works at the DeWitt Community Church...Dave Cooper is an engineer and lives in Manlius...Jack Fanizzi worked for Unisys and lives in PA...Glenn Ostrander works for IBM and lives near NYC...Pamela Miller is an attorney and works for NYS...Susan Farranto lives in Europe...Carol Chamberlin lives in SC...Polly Roesgen was recently widowed and lives in CA.  Dan Willett, Jane Hartnett, Bob Bugden, John Staniec, Melvin Holm, Nancy Bayer, Gene Seidel, Jimmy Dummitt, and Mary Traynor are deceased.  Additional info about most of those listed here will be found at my J-D Update site, and in an online directory that lists thousands of former DeWitt residents.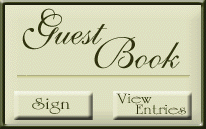 This page was last updated on: February 23, 2012
William Bayless

Martin Belkowitz

Lawrence Detwiler

William Eberhardt

Richard Greene

Kevin Henry

John Hershey

George Kaup

James Lawsing

Melvin Aspholm

Edward Beadel

Donald Boyd

Jerome Cleland

James Dummitt

Harvey Ekins

George Fonda

Bruce Fraser

Chris Giouhlameti

Ronald Alexander

Robert Bugden

David Cooper

Ronald Fairbanks

Jack Fanizzi

William Gessler

John Hancock

Edward Hutchison

Paul Ivory

Robert O'Neil

Jeff Randall

John Staniec

Henry Staniec

Steven Sehnert

Charles Tuttle

Nancy Bayer

Richard Voodre

Carol Chamberlin

Richard D. Green

Lynn Hottenstein

John Hutchison

John Kozikowski

David Kuhnert

James Lannon

Joseph Nyc

Glenn Ostrander

Gary Truax

Daniel Willett

Robert Keller

Michael Martineau

James Murphy

Robert Nelson

Thomas Redman

Gene Seidel

Lawrence Siler

Stephen Weatherly

Yuris Zeltais

Patricia King

Roberta Horn

Diane Knapp

Linda Leslie

Carol Mackey

Roberta Masters

Pamela Miller

Sharon Montague

Marilyn Salisbury

Mary Lou Buckwalter

Gail Fassler

Jane Harnett

Jean Hood

Mariann McKinley

Beth Quinn

Pauline Roesgen

Donna Rusaw

Linda Shields

Sandra Beemer

Linda Craner

Mary Ann DeLong

Ruth Dickey

Susan Farranto

Judith Gates

Susan Lawsing

Janet Rice

Mary Traynor

.The song playing in the background is, "Sunlight."  For more of my piano favorites