D. W. WINKELMAN CONSTRUCTION COMPANY, INC.

My father, Clarence "Hutch" Hutchison, began working for Dwight Winkelman's construction firm in Oak Ridge,TN, in 1943.  Without knowing it, Dad and the other construction workers at this site were helping to build the first atomic bomb plant.  When the company's Oak Ridge job wound down, my father worked for Winkelman in various other locations throughout TN, MS, and LA.  In 1948, Dad more or less settled down in central NY and worked for the next ten years as the shop foreman in Winkelman's Syracuse central repair facility, on Greenway Avenue.  My father is shown in the photo above driving one of Winkelman's machines during a celebratory parade on the occasion of Syracuse's 150th anniversary.

When this site was first prepared, in December, 1999, my father had been sorting through many old photos and records preparatory to moving to a retirement home.  After six very pleasant years at Sunnybrook Estates, in Madison, MS, Dad passed away on April 8, 2006.  Though he was 92, Dad was active and alert and always enjoyed discussing the good old days.  Both he and my late mother, Vivian Clifton Hutchison, (5-8-1912 to 2-16-1997), had many wonderful memories dating back to the 15 year period when Dad worked for the Winkelman firm.  In the hope that there may yet be others who recall these good times, I decided to post this site.

The following is a  partial list of  Winkelman's Syracuse employees from this era.  If you should have information about any of them, please email me.  Edward Hutchison, of Madison, MS.
Bill Anderson

Archie LaPointe

Aldie LaPointe

William "Pete" Peterson

Jim Connors

Bob Cookinham

Jim Dacey

Erma Winters

Don Stephens

Al Capato

Doug Howe

August "Gus" Malchoff

Leonard Malchoff

John "Jack" Schrader, Sr.

John Schrader, Jr.

Roger Schrader

Eddie Decker

Ira Peets

Henry Yates

Johnny Wiertrizynski

Louis "Frenchy" Perrault

Devins Hurd

Leonard Cain

Larry Cain

Bill Rogers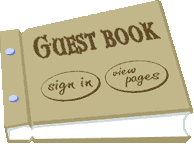 This page was last updated on: February 23, 2012