DeWitt Acres and Shoppingtown

DeWitt, NY, is shown in an aerial photograph taken about 1954.  The view is to the southwest.  Butternut Drive can be seen running along the left side, while the intersection of Erie Blvd. and East Genesee St. is at the center of the photo.

In the early 1950's, my family lived in DeWitt Acres--first at 33 Wexford Rd. and later at 15 Pickwick Dr.  My brother, John, and I delivered the Syracuse Herald-Journal newspaper throughout the neighborhood--this at a time when paperboys made a dime a week for each customer.  We well recall the grand-opening of the first Shoppingtown shopping center, and a couple of years later, when the original Kallet Shoppingtown Theatre opened, we both got our first "real" jobs working as usher, ticket-taker, and janitor for an impressive $.60 per hour.

Even in those days, the middle-class residents of DeWitt tended to be a fairly transient group, and, in a recent visit to the DeWitt Acres neighborhood, I found only a couple of families from the 1950's still living there.  Although my parents moved to Mississippi in the early 1960's, they maintained contact with many of their old neighbors.  Over the intervening decades, though, many of these old friends have passed away or simply become "lost."  I have often wondered about the grand people who made up this tight knit community during those good old days.

In the hope that there may be others who yet recall some of these families, I decided to do some research to try and determine what  became of my old friends and neighbors.  It is not an easy task to track down people after a lapse of a half-century but I have met with some success, and the result of my efforts can now be viewed online.   I estimate that perhaps 200 families lived in DeWitt Acres during the 1950s, and I have been able to find some data on about 80% of  them.

As you will see, many former residents of this neighborhood have distinguished themselves in various ways.  Among our number are war heroes, prominent academics, titans of industry, authors, and even an Episcopal Bishop.  I hope you  will enjoy reading about them.  If any of those listed--or their friends or relatives--should find this page, I hope they will contact me.














Edward Hutchison














   Madison, MS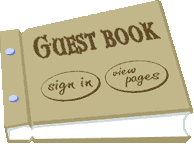 This page was last updated on: February 23, 2012