PHOTOS TAKEN AT THE MAY, 2005 REUNION AT JAMESVILLE-DEWITT HIGH SCHOOL

Thanks to the efforts of Gloria Quadrini and a committee of alums, the first five classes at Jamesville-DeWitt were able to enjoy a three day reunion over the Memorial Day weekend.  Those who were unable to make the reunion missed a great chance to catch up with schoolmates and teachers from the good old days at J-D.  In partial compensation, I have hastily posted some photos of the various reunion events.  Others at the reunion have kindly offered to submit their own photos to me, so check back soon.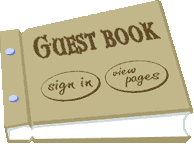 A number of J-D alums have written me to express their regrets at being unable to attend the reunion.  This album is an effort to let them and others vicariously experience some of the fun we had in meeting our schoolmates and teachers.  But, if you were unable to be with us and would like to send a message please use the guestbook below.