Samuel Isaiah White was born on November 1, 1810.  Family tradition holds that he lived on what is now Peachtree Street in Atlanta.  He died on August 31, 1893 and is buried in New Hope Cemetery near Ethel in Attala County, MS.

The 1880 census indicates that his parents were both born in North Carolina.  It is possible that the Whites were Quakers as this surname was common among members of that faith in NC.

The original of this photo was owned by Mabel Moss of Kosciusko, Attala County, MS.

Wright White and Virginia Clementine Ayres

Samuel Isaiah White was first married to a Miss Baker--probably Martha Baker.  They were wed about 1833.  The couple had eight children--seven of whom lived to adulthood.  Evidently, Martha died before 1846, as on July 12th of that year, Samuel wed Elizabeth Latitia Hardin in Dekalb County, GA.  This second marriage produced eight children who survived to adulthood, meaning that Samuel was the father of at least 16 children.

By December of 1850, he had moved his family to Tuscaloosa County, AL, and by 1859 they had settled in Attala County, MS.  Some evidence suggests they lived first in the Ayres Community and later came to live in New Hope.  Both communities were located near the present day town of Ethel but are virtually non-existent today. 

The second son of Isaiah and Martha White, Wright R. White, was born in Georgia on October 4, 1836.  About 1860, he married Virginia Clementine "Clemmie" Ayres.  There is uncertainty about her date of birth with some evidence suggesting she was born January 12, 1840, and other records indicating she was born four years later.  She was the daughter of John and Cynthia Snow Ayres.  It is possible that the Ayres were of Jewish descent.   

Wright served the Confederacy in the 30th Mississippi Regiment and was a farmer.  His land adjoined that of his father, Isaiah, just southeast of Ethel.  Wright and Clemmie had at least 11 children.  There is a family tradition that she suffered from appendicitis before her death on February 21, 1900, but refused the urgings of her family to go to New Orleans for surgery.  Wright died on May 8, 1917.  Both are buried at New Hope Cemetery.  The site of their old home, near Ethel, is now occupied by their grandson, Alfred White.

The photographs below of Wright and Clemmie were probably made for their wedding and thus date to about 1860.   

This site was prepared by Edward Hutchison, of Madison, MS, the great-great-grandson of Wright and Clemmie White.  Related genealogy infomation can be seen at

                                        You are invited to view my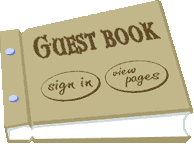 This page was last updated on: February 23, 2012